MobileRevenu wordpress plugin, once installed, detects a mobile device and allows you to switch to a mobile theme, or redirect it to a commerce site, adapted and optimized for this device. If you send your traffic on our commerce sites, you will earn a life-time commission on every sale.
You can also choose to manage on your site the latest generation of smartphones or ipads traffic, in case you already have a smartphone version of your site, and so redirect the old terminals only on our solutions.
The plugin will also add a button on your wordpress posts editing panel, in visual mode, that allows you to quickly integrate an advertising niche link where you want it, in your post. This feature is ideal if you have a 100% mobile blog. You gain time and efficiency in editing your posts.
Take a look at the plugin's features !
Please configure the plugin in your WordPress panel with your MobileRevenu affiliate ID, your key and the niche you want to target

Select the mobile detection type that suits you site's needs

Advances settings for developers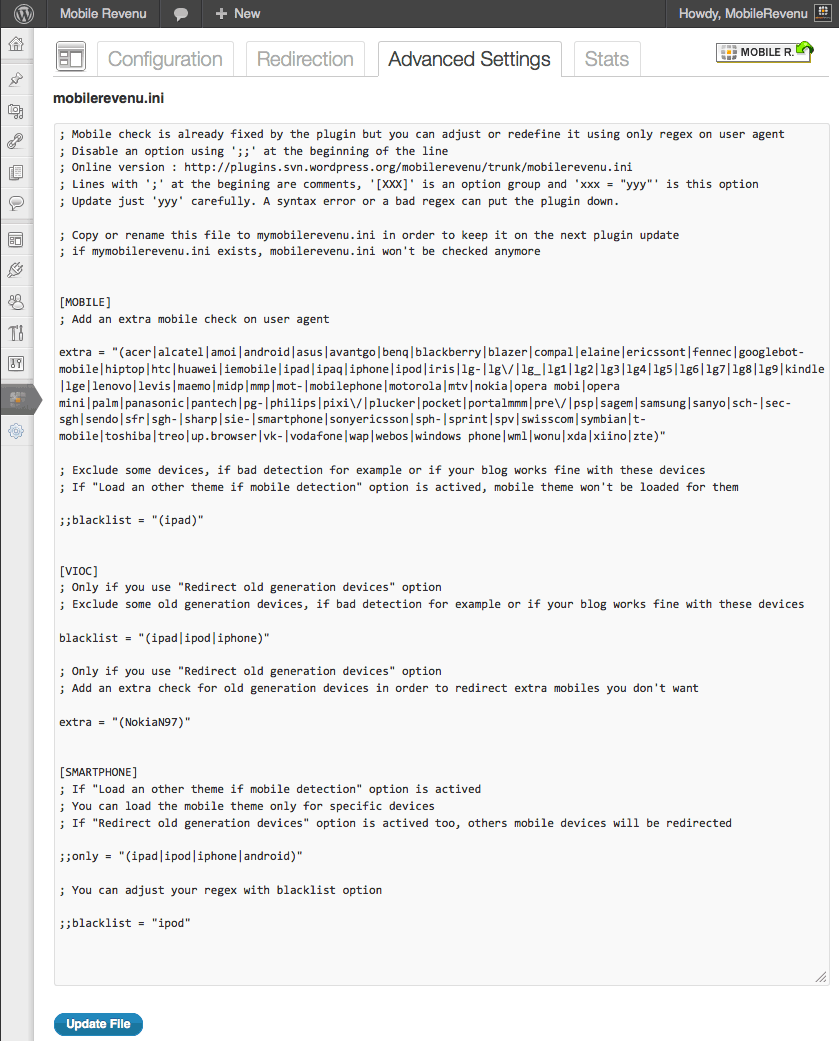 MobileRevenu button in your post editor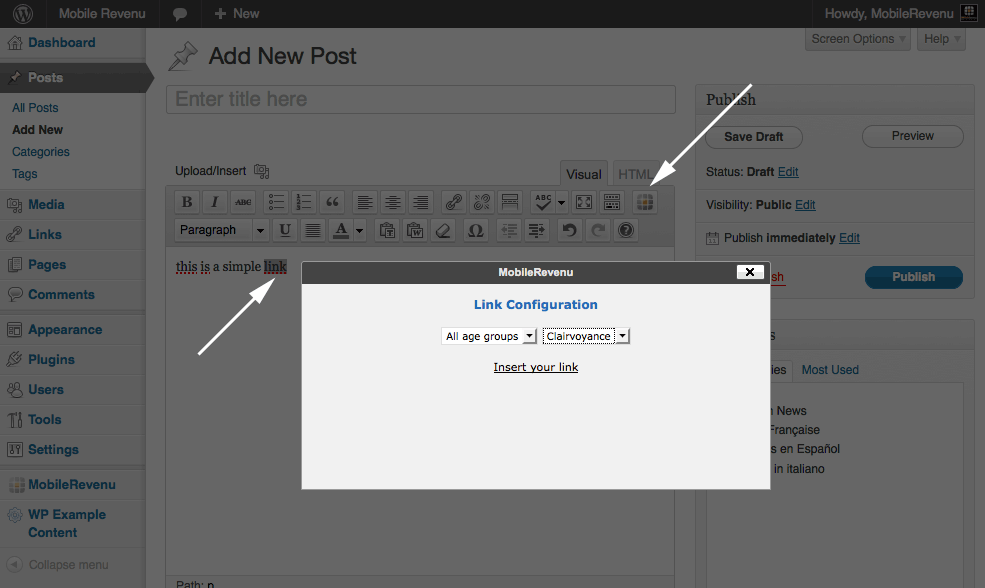 Your mobile traffic stats in the WordPress admin panel
We invite you to install it
Directly from your wordpress admin: Extensions > Add > MobileRevenu
On the plugin's presentation page : http://wordpress.org/extend/plugins/mobilerevenu :
Unzip the file
Upload the directory mobilerevenu to the /wp-content/plugins/ directory
Activate the plugin through the 'Plugins' menu in WordPress